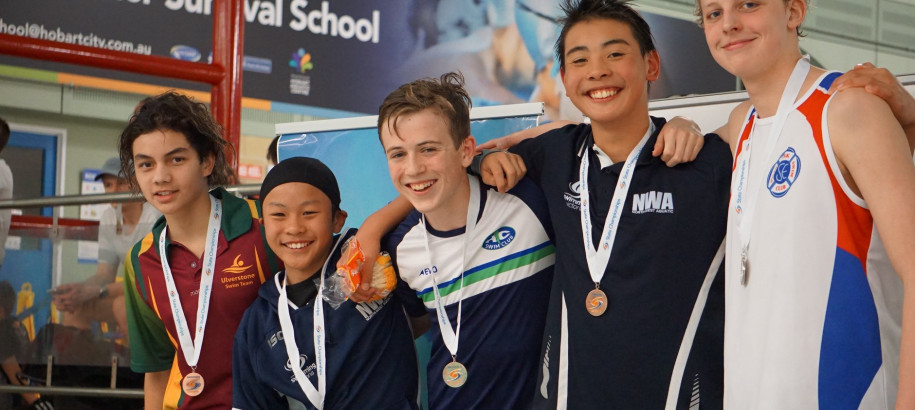 Joining a Club in Tasmania
By being a member of a local swimming club you are part of a team that provides our State with an enjoyable, safe and healthy environment to develop swimming skills and promote an active lifestyle.
Swimming clubs generate a lot of community support throughout Australia and encourage Australians to get active and participate in local sport. Australia is known worldwide for our outstanding swimming performances in Olympic, Paralympic, Commonwealth Games and World Swimming championship arenas.
Each club will have their own distinct benefits of membership, from local to member types to coaches to facilities. It's up to you which club you join, but wherever you join by doing so you also become a member of Swimming Tasmania as well.
Swimming Tasmania - 11/03/2014

Terms and Conditions of Membership:

I agree to abide by the Code of Conduct, rules, regulations and policies of Swimming Tasmania, Swimming Australia and the relevant club, including all social media, anti-doping, member welfare, child welfare and privacy policies (available at www.tas.swimming.org.au).

I acknowledge that these rules, regulations and policies apply to my behaviour across all electronic, written, and oral communications including via social media platforms.

I authorise Swimming Tasmania to use, disclose or relate to any relevant bodies any of my personal information that may be necessary to implement the rules, regulations and policies above. I agree to have my name, photograph and results published in official programs, newsletters and websites.

Where the application is under 18 years of age this form must be endorsed by the applicant's parent or legal guardian.

By accepting these terms I confirm I have read, understood, acknowledged and agreed to the declarations above and the details provided in the application and I personally consent to the declarations above and I warrant that all information provided is true and correct.

I as the parent or guardian of the applicant expressly agree to be responsible for the applicant's behaviour and agree also to personally accept all of the conditions set out in this membership application and declaration.