14 December 2020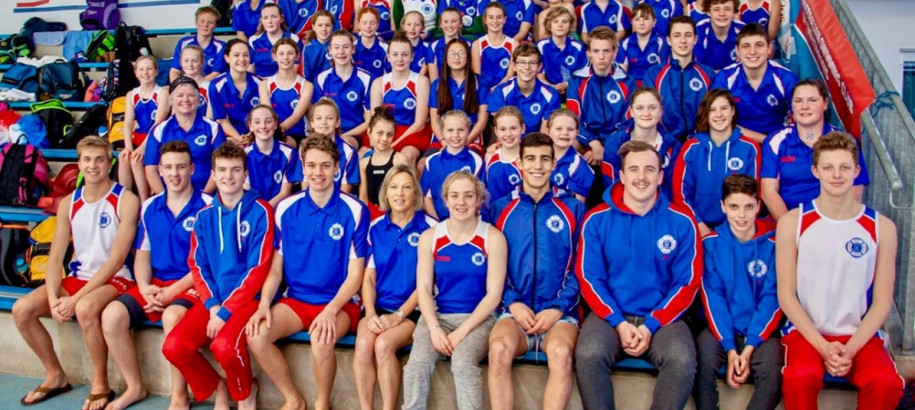 An open water referee, a Launceston swimming club and a stalwart of Western Australia swimming are this year's recipients of Swimming Australia's 2020 community awards.
 
Bill Ford, an open water technical official, is this year's deserving winner of the all-important Roger Smith Technical Official of the Year, along with Helen Harding, from Southside Penrhos Wesley Swimming Club who took out the coveted 2020 Local Legend of the Year, with the highly sought after 2020 Club of the Year gong going to the South Esk Swimming Club in Launceston.
 
Ford begun his career officiating in 1986 at the Penrith Swimming Club which ran the annual Bridge to Bridge event –– a 3km swim in the Nepean river during the 1990s with over 500 participants.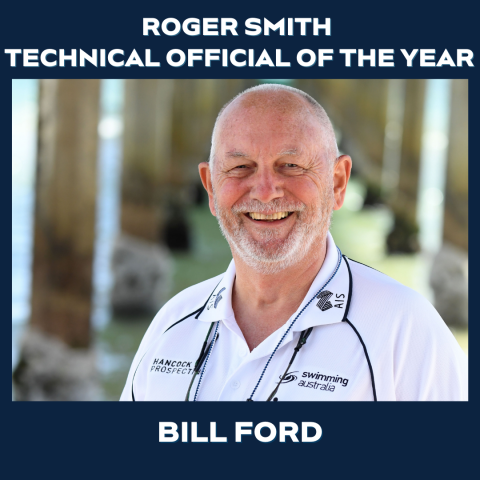 Officiating has become a passion for Ford, who has clocked up several memorable achievements including the 2012 London Olympics, Chief Referee for the Men's 10km event at the 2019 FINA World Championships and is soon to head to the re-scheduled Tokyo Olympics. He continues to give back to the sport by serving on the FINA Open Water Technical Committee and recently had the prestigious honour of being inducted into the Australian Marathon Swimming Hall of Fame.
 
Ford said he was incredibly humbled to receive the award.
 
"I'm both honoured and humbled to have been awarded the Roger Smith Technical Official of the Year Award for 2020," he said.
 
"Every technical official is helped to reach their fullest potential by a very special group of mentors and I have been most fortunate to have the following mentors, all of whom have contributed to my success as a technical official in both the pool and open water swimming, and I would like to recognise each for their contribution towards my development and achievements as a technical official, Mrs Lynette Crossley, Mr Patrick Troy, the late Mr C B "Berry" Rickards (who was instrumental in my first FINA List appointment for Open Water Swimming), the late Mr Dennis Miller and Mr John West (New Zealand).
 
"Swimming Australia, through its development programs, encourages all Australian Technical Officials to reach their highest potential. As Technical Officials, our goal is to provide all swimmers with an equal opportunity to succeed by the fair and consistent application of the Rules of Swimming.
 
"The Roger Smith Technical Official of the Year Award is the pinnacle award for Australian Technical Officials, and I thank Swimming Australia for this prestigious Award."
 
Local Legend of the Year, Harding has held nearly every committee position available at the Southside Penrhos Wesley Swimming Club and serves as a technical official. Under her guidance the Western Australian club has thrived, widely acknowledged as one of WA's best swimming clubs.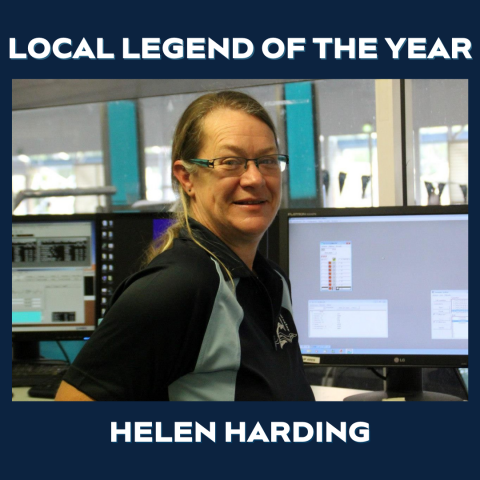 Not only does she dedicate her time to serving on the committee, but she has been instrumental in the support and development of the Central Zone and now serves as the Zone Coordinator. In true volunteer spirit, Harding dedicates further time to assist WA Swimming with competition planning, serving on the state's Competition Planning Committee.
 
"Thank you so much for the Local Legend Award on ongoing appreciation of the many Volunteers in our community. I am sure there are so many others deserving of recognition," she said.

"For me, I started volunteering for swimming at Club level when my now three very much adult kids joined our club.
 
"Now near 15 years later, whilst only one is still swimming and no longer at home, I still enjoy giving back to the sport. Being retired, I really enjoy the multi-tasking mental stimulation and at times, the challenges of pulling competitions together and trying to do the best for our swimmers and I encourage all to volunteer in some capacity."
 
Like all clubs during the pandemic, South Esk Swimming Club looked for ways to keep their 122 registered members engaged. Head Coach, Ketrina Clarke constantly engaged with swimmers through weekly zoom meetings with discussions on exercise, nutrition, positive mindsets and motivation. She also used an app to engage with her senior swimmers and set weekly challenges for them to achieve.
 
In a year where communication was critical, Clarke kept swimmer engagement high creating a four week program called FAST – flexibility activity, aerobic activity, strength activity and technique activity – for swimmers 11 years and above to complete activities across the week.
 
The club also prides itself on providing a number of social and fund raising activities for its members across the calendar year, including an annual awards dinner, a Christmas break-up and a footy tipping competition.
 
South Esk Swimming Club President Kris Dolle said she was humbled by the award.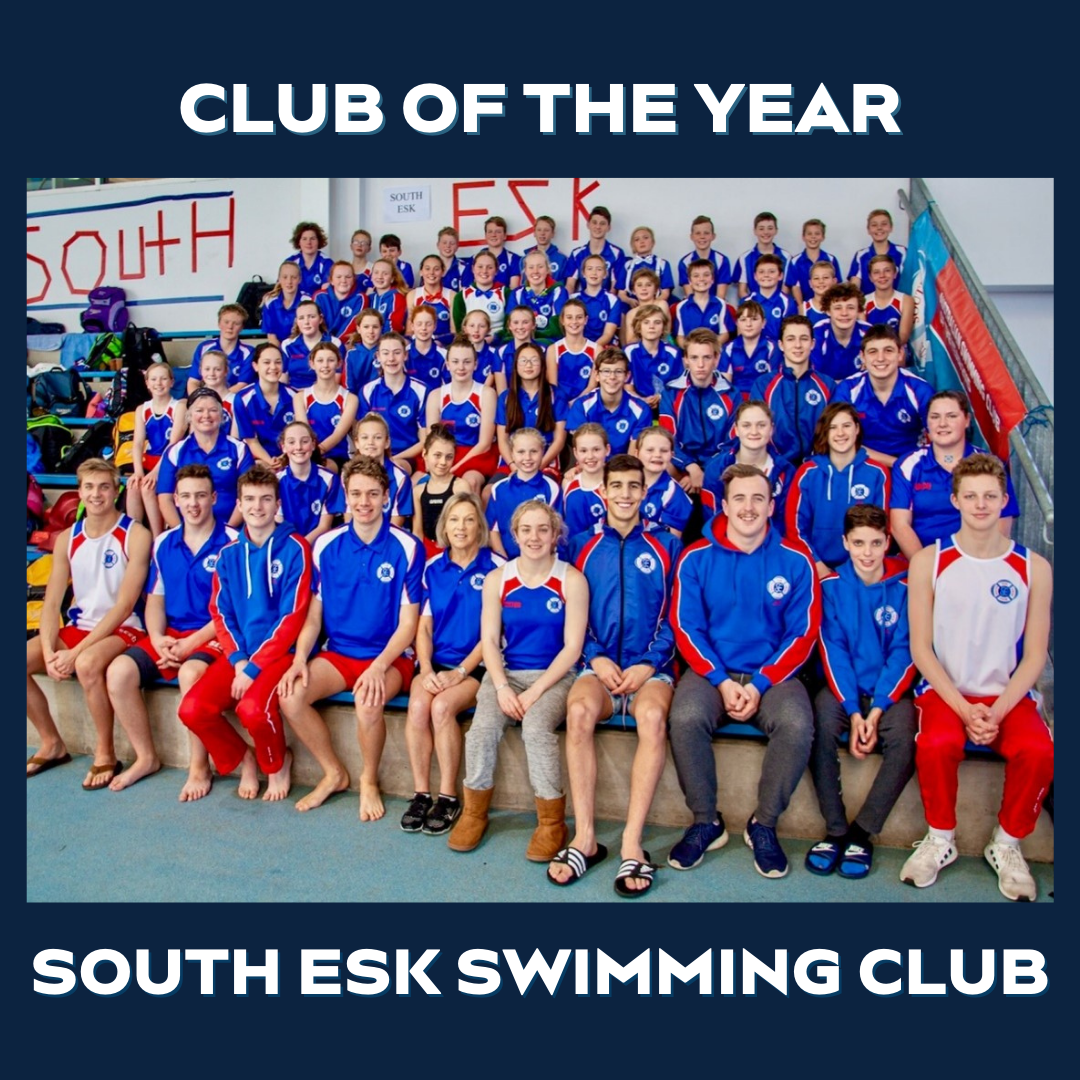 "South Esk Swimming Club is very humbled to be the recipient of the Swimming Australia Club of the year for 2020. It has been a challenging year for all sporting clubs which required a focus on keeping our swimmers engaged with each other whilst continuing to comply with COVID-19 restrictions," she said.

Our head coach, Ketrina Clarke used various online platforms to keep our squads in touch. It allowed our swimmers to maintain their physical fitness with various activities outside the pool.

"Facing the challenges of 2020 together our club as a whole has grown into a cohesive group focusing on the well-being of each other and the wider community. 

"The South Esk Swimming Club Committee thanks all club members and their supporting families for their commitment to club programs during this challenging period." 
 
Swimming Australia Chief Sport Performance, Matthew Kennedy said community recognition was especially important in this challenging year.
 
"Although we didn't hold the full awards this year due to COVID-19 we felt it was really important to acknowledge our extremely deserving community award winners and highlight the work they do for the greater good of our sport," he said.
 
"Volunteers are the backbone of any sport and swimming is very fortunate to have thousands of people who give up their own time to make our sport better each day.
 
"This year's recipients have all shown superb commitment and passion for swimming and on behalf of Swimming Australia I congratulate them all and thank them for their contribution to our sport."
 
All the winners will receive arena prize pack and a framed award recognising their achievements.