18 March 2021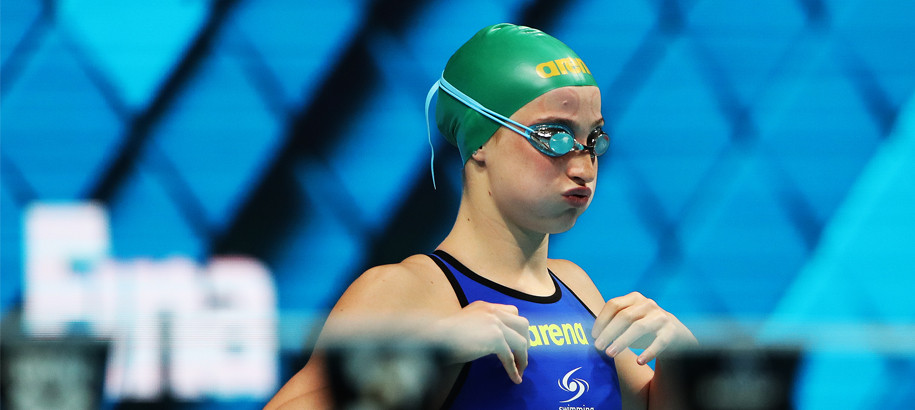 Swimming Australia will host a national competition in August that will see the country's top junior athletes and talent from the next wave go head-to-head in a teams-based event, in lieu of Australia not sending teams to the FINA World Junior Championships in Kazan in August and the World Universiade Games in Chengdu, China.

Taking control of its circumstances, Swimming Australia will select teams at the 2021 Australian Age Swimming Championships in April and Australian Trials in June – allowing the athletes to still proudly pull on the coveted green and gold at the standalone event.

With the health and safety of the athletes and staff being paramount to decision making, the decision not to attend the events was based on the effects of COVID-19 and the ongoing concerns regarding international travel.

Swimming Australia Chief Strategist Alex Baumann said a thorough process had been undertaken to consider all associated risks with travelling to the events.

"We worked very closely with our Chief Medical Officer Dr Peter Fricker to consider all risks, including the health and wellbeing of our athletes, coaches and staff, current government advice on international travel and parental concerns given the age of the athletes involved," he said.

"Given all those factors it was decided it was neither viable nor safe to travel overseas to compete with these teams."

National Youth Coach Glenn Beringen acknowledged the decision was the right one and that it was critical to provide a supplementary competition for the athletes.

"Due to the ongoing effects of the pandemic this is the right decision, and I am pleased we are still going to get the chance to recognise the performances of these athletes and provide a platform for them to compete after selection," he said.

"I am incredibly proud of how our pathway athletes and coaches have navigated through this tough period with many of them being out of the water for a considerable length of time.

"We have not had a benchmark event for our pathway athletes since 2019 and with Paris 2024 only three years away it is critical that we provide this racing opportunity to assist in their readiness for international competition.

"They will also have the chance to pull on the green and gold at this event which we know is such a wonderful moment for any young athlete – we didn't want them to miss out on this experience."

This event will be classed as the international benchmark event for Swimming Australia for the purposes of informing Pathway program selections and daily training environment support through categorisation.

Athletes will be selected for the team from the current selection criteria during the two events and will participate in a preparation camp in July, consistent with the lead in for an international competition.