21 September 2020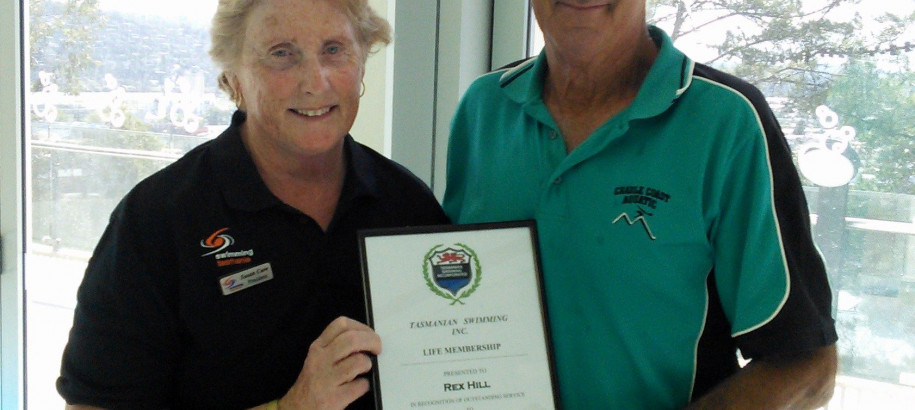 Swimming Tasmania offers its deepest condolences to the family and friends of former coach and Life Member, Rex Hill, who passed away last week.
With over 40 years in the sport, Rex's coaching career commenced in New Zealand, and continued in Tasmania from the 1986/87 season when he moved to the Devonport City club (now Cradle Coast). In 2016 he was awarded Life Membership of Swimming Tasmania in recognition of his outstanding service to the swimming community in general and, in particular, to that of the North-West Coast through his role as coach and mentor. Rex was the first person from the North-West Coast and only the third coach to receive this honour.
At State level Rex was actively involved in the Tasmanian development pathway program, and coached past State teams. He attended coaching camps at the Australian Institute of Sport and Olympic Sprint Camps to further his knowledge and was an accredited National Tutor Coach.
During his long coaching career Rex's name became synonymous with all aspects of swimming, from learn-to-swim to State and National competition.
The funeral service for Rex will be live streamed tomorrow at 3pm AEST. For anyone who would like to watch, please join the Facebook group: https://www.facebook.com/groups/rexhillfuneral
Rex is pictured here receiving his Life Member award from Swimming Tasmania President Susan Cure OAM.