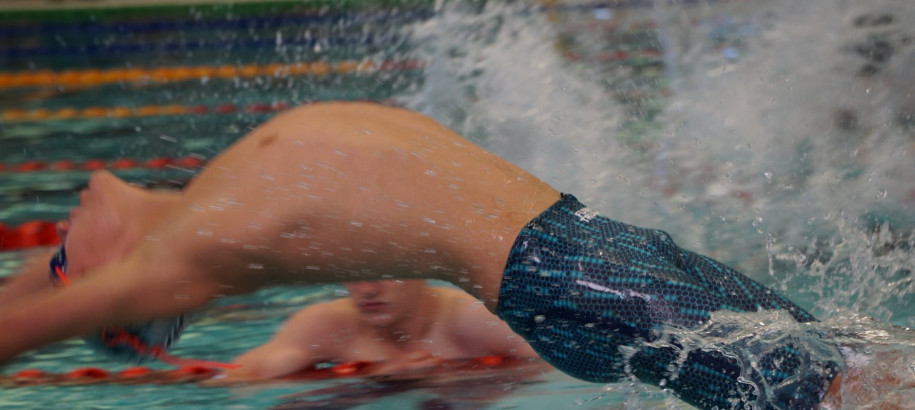 Swimming Tasmania supports our competitive swimmers by offering a structured development program, which provides selected swimmers with opportunities to further their progression both in and out of the pool. For more information about each level of the program, including current squad members, click on the corresponding link below or in the menu to the left.
We are also grateful for the support provided by the Tasmanian Institute of Sport, which has implemented a structured program to support our swimmers as they progress through the development pathway. You can find more details here.
The State Flippers Squad (formerly TID Squad) forms part of the Swimming Australia Pathway National Flippers Program.The Flippers Program features a combination of activities delivered by each State and nationally, with the aim of preparing identified athletes to successfully transition to the pinnacle of swimming in Australia - the Dolphins Swim Team. The Swimming Australia Flippers programs begins with the State Flippers, progressing through to the National Flippers, the National Youth Program, the Youth Transition Program and the Australian Dolphins Swim Team.

 

The State Flippers Squad recognises those athletes that are performing at an elite level. Athletes and coaches of State Flippers Squad athletes are exposed to a range of opportunities, including:

Bi-annual testing, either at the Victorian Institute of Sport or the Tasmanian Institute of Sport
Program visit from State Head Coach twice each year
Eligibility for invitation to the National Talent Camp (based on selection by Swimming Australia)
Tasmanian Institute of Sport support for athletes and coaches

To be selected for the State Flippers Squad swimmers must satisfy one of the following criteria:

Be selected on an Australian Team (Junior, Youth or Senior);
Medal at the most recent Australian Age/Open Championships; or
Achieve a time at the most recent Australian Age/Open Championships equivalent to 9% in 2019 (transitioning to 8% in 2020) off the World Championship Selection Time (refer to Swimming Australia Selection Times).

Congratulations to the following swimmers who have been selected for the 2019-20 Talent Squad:

Max Giuliani (THAC)
Jet Jankiewicz (THAC)
Noah Kamprad (THAC)
Emily Mitchell (LAC)
Jardene Ralph (SB)
Matilda Smith (SB)

Tasmania's brightest swimming prospects are rewarded for a wonderful past 12 months by being selected into the Swimming Tasmania Development Program.

Selection in the program for the next year provides swimmers and their coaches with the chance to be part of a series of clinics and development opportunities with expert speakers and some of Australia's best coaches. 

 

SELECTION CRITERIA

To be selected onto one of the three Development Squads swimmers must meet the following criteria.

Gold: Achieve a top 10 Australian ranking as a result of performances at the most recent Australian Age/Open Championships.

Silver: Achieve a top 25 Australian ranking as a result of performances at the most recent Australian Age/Open Long Course Championships.

Bronze: Compete in at least one individual event at the most recent Australian Age/Open Championships or at the discretion of the State Head Coach as a result of performances throughout the year.

 

2019-20 DEVELOPMENT SQUADS

Swimming Tasmania would like to congratulate the following swimmers on their selection into the 2019-20 Development Squads (for details of the 2019-20 Talent Squad please click here):

Gold Squad

Olivia Nichols (THAC)

 

Silver Squad

Samuel Askey-Doran (HC)
James Clues (THAC)
Jasmine Irani (LAC)
Beccy Macdonald (HC)
Millie McGregor (Burnie)
Georgia Woods (LAC)
Jack Evans (THAC)

 

Bronze Squad

Mollie Bailey (THAC)
Jonty Clues (THAC)
Kye Direen (HC)
Hugh Dolle (SE)
Jessica Homan (LAC)
Isabel Kirwan (SB)
Ella May (THAC)
Jessalyn Potter (HC)
Jordan Reitsema (LAC)
Tessa Yu (HC)

The selectors are currently reviewing performances and may exercise their discretion to include additional swimmers in the Bronze Squad throughout the Short Course winter season.

Congratulations to all swimmers listed above on their outstanding performances over the past year.

The Bio Island Junior Excellence Program (JX), recognises rewards and encourages junior swimmers who, through their development of aquatic skills and fitness, achieve a high standard of swimming excellence. Delivered by Swimming Australia, with the support of Bio Island and in conjunction with all states and territories, junior swimmers will now have access to a host of elite role models, including the program's national ambassadors – Dolphins Shayna Jack and Jack McLoughlin – and receive consistent merchandise, invitations to clinics run by experienced coaches such as Wayne Lawes, and congratulatory messages of their achievements via Swim Central. The new Bio Island Australian Junior Excellence Program will come into effect for the upcoming 2019-20 season.

Swimmers aged from 9 to 13 years, who accomplish times set by Swimming Australia, qualify at gold, silver, bronze or blue standard, depending on their best performance/s during the season.

All 'approved' swim meet results are loaded into Swimming Australia's Swim Central and used as results towards an overall award for each individual swimmer. At the end of the qualification period, Swimming Australia will publish the JX results on the website.

For more information, including FAQs in relation to qualification for the JX program, please click here.

 

2017-18 JX RESULTS

The 2017-18 JX program recognised performances from 1 May 2017 to 30 April 2018. 

The 2017-18 JX results are available here.